Contact & Staff Directory
Contact your child's teacher
Please sign in to your COBA account to send an email to a teacher. If you do not know how to use the COBA portal, please contact our reception desk.
Administrative services
Angeliki Argyrakos, Project Coordinator
Stephanie Bedard, School Data Technician
Zakya Daoudi, Admissions Specialist – French School
Tatiana Deveau, Admissions Specialist – English School
Marie Leduc – Communications Specialist
Teresa Muro, Executive Assistant
Kendra Paré, Advancement Officer
Jennifer Peters, Executive Assistant
Elana Richter, Accounting Officer
Abdel Tezkratt, Systems Administrator
Joan Zachariou, Academic Coordinator and Teacher
Student Services
Victor Abravanel, Student Life Coordinator
Karim Benmbarek Student Life Animator
Lianne Calderone, Student Supervisor
Cleoshyra Castaneda, Outdoor Education Coordinator
Allyson Cooperman, Learning Strategies Specialist & Career Guidance Advisor
Franca Di Carlo, Student Supervisor
Heidi Feldman, Student Supervisor
Angela Garcia-Fontaine, School Counselor, Senior School
Patrick Fequet, Senior Coordinator of experiential programming
Andrew Knopp, Student Life Animator
Emma Mangas, Lab Technician
Glenn Neill, Athletics Coordinator
Anne-Marie Rhéaume, School Counselor, Junior School
Tara Sadeh, Learning Strategies specialist
Andres Salazar, Recreation and Integration Technician
Heidi Sleno, School Nurse
Andrew Treffeisen Student Life Animator

Teachers (A-K)
Victor Abravanel
Maryam Al-Ali
Moustafa Al Hilli
Deanna Amorosa
Gaëtane Baraby
Cleoshyra Castaneda
Julie Coderre
Viviane Dissake
Carolynn Farley
Patrick Fequet
Émilie Fouillet
Marianne Giasson
Amardeep Gill
Christina Grivas
Jonathan Guerrero
Donna Hastings
Sandy Johnson
Zachery Kiss-Rusk
Annie Krespil
Teachers (L-R)
Élodie Lauzière
Steve Lisogurski
Philippe Marsolais
Marie-Alexe Morin
Fiona Myers
Patrice Nantel
Glenn Neill
Alexandre Paradis
Carole Poirier
Marie-Joëlle Rhéaume
Marie-Josée Rufiange
Teachers (S-Z)
Alexandra Santamaria
Katherine Scott
Cindy Segal
Edward Silva Frade
Anthony Suppa
Jean-Philippe Sureau
Allan Tabatchnick
Caren-Carissa Tapia
Jason Thompson
Lydia Toussaint
Irma Treska
Valérie Vien
Jessica Vigneault
Robert Weary
Brenda Williams
Our campus
Transportation
Our families use a variety of other transportation options:
The city bus # 208 stops in front of the school (at Tecumseh and Labrosse Street), which connects at Fairview Mall
Many people choose to share the driving by creating carpool with neighbouring students.
Bikes and scooters are allowed to park on campus at specified locations.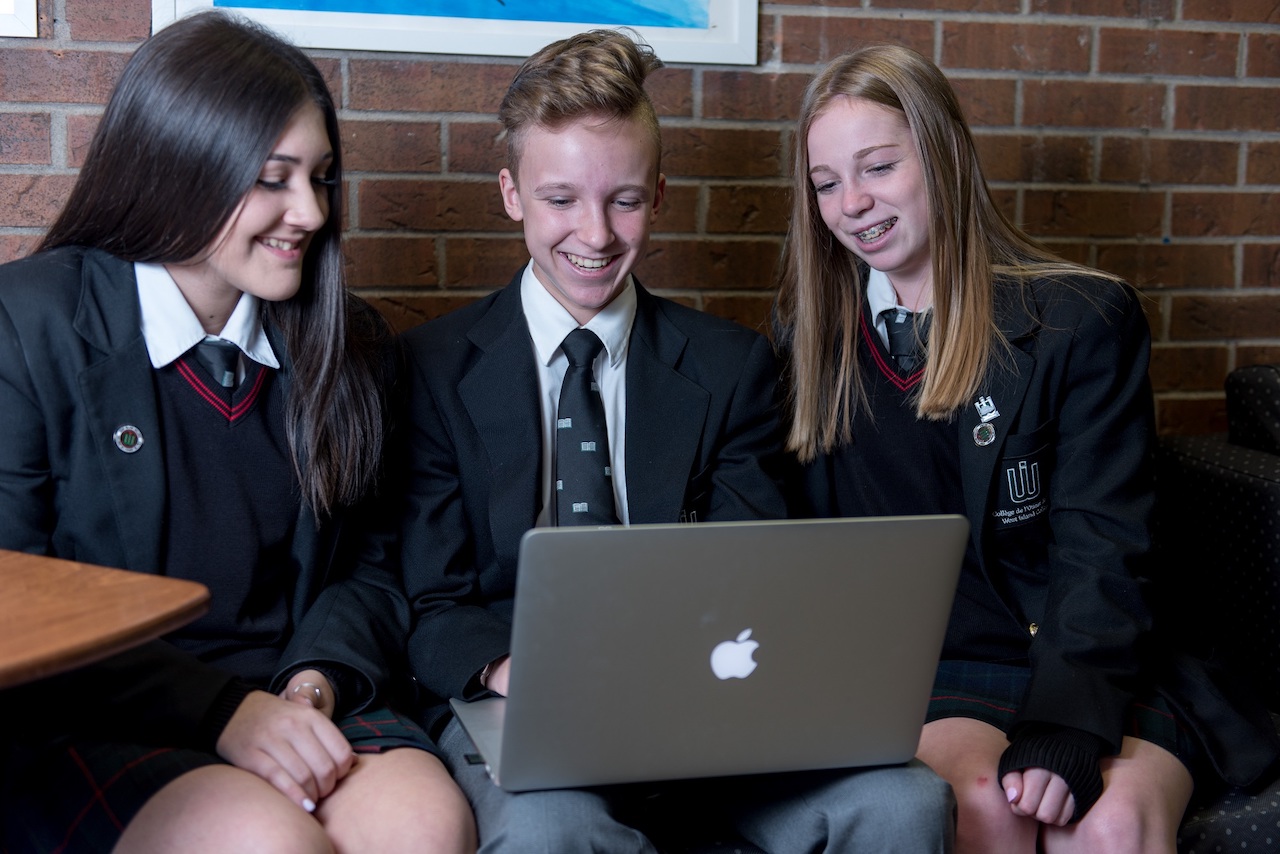 Frequently asked questions