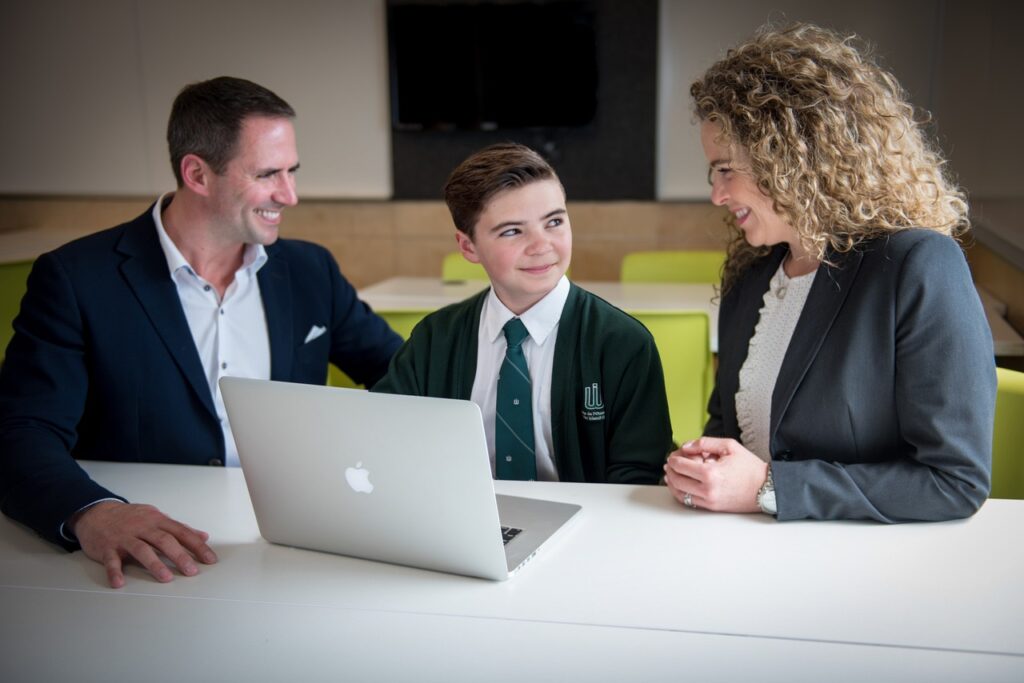 West Island College is two schools under the same roof: an entirely French school and an English school with a French immersion program. Both schools are all-gender, independent, secondary schools offering enriched studies in French and English, leading to a D.E.S and recognized by the MEQ.
The Co-ed High School Advantage
Having boys and girls in a classroom together can be a very enriching experience as different perspectives are shared and confidence is built. We prepare your child for the world outside the classroom by presenting him/her with real-world experiences. Learning to work with others is a tool for success and a gift you can give your child by placing him/her in a co-educational environment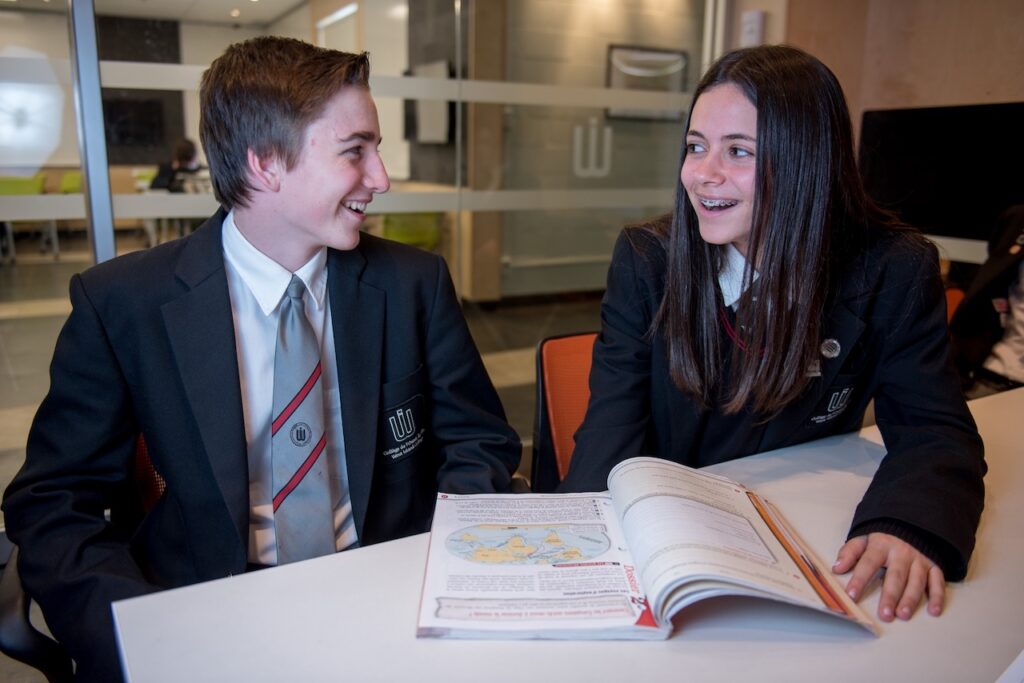 Steps for Admission

1. Visit the campus
Please click here to view our on-demand campus tour videos and 360-degree photos.
Open House: Thursday, September 21st, 6-9 pm.
Come and discover the WIC difference – REGISTRATION FOR THIS EVENT IS NOW CLOSED.
School tours: If you wish to visit the school, please call our admissions team at 514-683-4660 or you may send an email to [email protected]

2. Apply Now
A) Admissions required documents for both the French and English schools. Please note that the only format accepted is PDF (jpeg images are not accepted).
B) West Island College admissions procedure: French and English schools
Complete and submit the application and accompanying documents:

Scan all requested documents separately.
Complete the form and attach each document, one by one.
Send the $50 evaluation fee by Interac e-transfer to

[email protected]

(If a password is required, please use WIC)
Incomplete files will not be assessed.

3. Entrance Evaluations
A) Recording of 4 video responses to the student introduction questions
An email with the procedure to follow will be sent to you during the week following the receipt of your complete file
B) Dialogue (interview) with a member of the admissions team
After receiving the 4 videos response, an invitation will be sent to you with the date and time of the dialogue
C) Online written evaluation (facilitated by specialist BrissonLegris)
The exams for the French and English schools will take place on the following dates:

French school – Saturday, September 30, 2023 (morning)
English school – Saturday, October 21st, 2023 (morning)
Once completed applications are received, they will be reviewed. Applicants whose documentation does not meet the initial criteria to complete the admissions process will be contacted by the Admissions office.

All other applicants can expect to receive an email approximately 2 weeks prior to the entrance exam date with details about their testing day.
Contact our Admissions Office, for missed deadline exceptions at 514-683-4660.

4. The Admissions Decision
WIC assesses each applicant individually and uses several indicators to determine whether the student will be successful in WIC's environment. The report cards, online entrance evaluation, self-introduction videos, and admissions dialogue will all be considered in the admissions process.

5. The Commitment & Celebration!
Once you have received the responses from your prospective schools, it is time to select the best school for YOUR child. It's important to choose the school that best aligns with your family's values and that will support and encourage your child to reach his or her unique potential.
Once the choice is made, celebrate your decision as a family! This is a time for your child to be proud of his or her accomplishment and to look forward to the exciting new chapter ahead.